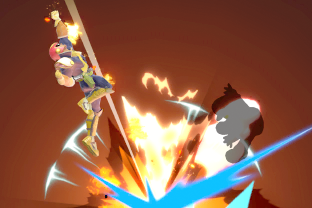 Falcon Dive
Jumps up to grab foes then explodes to send them flying.
The main recovery option, and if it successfully connects with an opponent it can be used again. High knock back and a good out-of-shield option.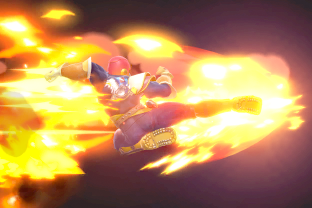 Falcon Kick
Slides forward with a flaming kick while on the ground and a diagonal kick in the air.
KO potential if it connects in close proximity, though gets weaker the further it travels. Can be used in the mix as an aerial recovery option, though could become predictable.