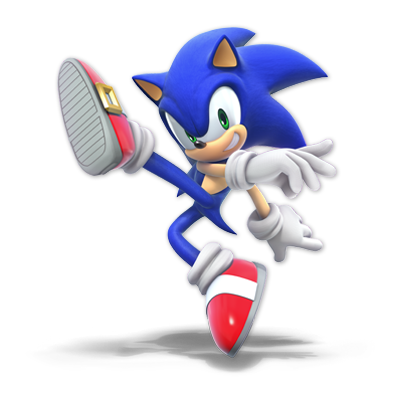 Sonic
Middleweight
Sonic
Damage Table for Sonic
Smash Attacks
Neutral
---
Neutral: 2% (Hit 1)
Neutral SS: 1.5% (Hit 2)
Neutral WS: 4% (Hit 3)
Up
---
Up: 5% (Hit 1)
Up SS: 1% (Hits 2-7)
Up WS: 3% (Hit 8)
Down
---
Down: 12%
Down SS: N/A
Down WS: N/A
Side
---
Side: 14%
Side SS: N/A
Side WS: N/A
Special Attacks
Neutral
---
Neutral: 7-20%
Neutral SS: N/A
Neutral WS: N/A
Up
---
Up: 4% (Spring)
Up SS: N/A
Up WS: N/A
Down
---
Down: 1.5-2.3% (Loop)
Down SS: 4% (Last Hit)
Down WS: N/A
Side
---
Side: 7-10.9% (Dash)
Side SS: 5% (Initial Jump)
Side WS: 3% (Jump)
Air Attacks
Neutral
---
Neutral: 8%
Neutral SS: 12%
Neutral WS: 5%
Up
---
Up: 3% (Hit 1)
Up SS: 8% (Hit 2)
Up WS: N/A
Down
---
Down: 8%
Down SS: N/A
Down WS: 5-7%
Forward
---
Forward: 0.8% (Hits 1-5)
Forward SS: 3% (Hit 6)
Forward WS: N/A
Back
---
Back: 14%
Back SS: N/A
Back WS: 10%
Tilt Attacks
Up
---
Up: 2% (Hit 1)
Up SS: 6% (Hit 2)
Up WS: N/A
Down
---
Down: 6%
Down SS: N/A
Down WS: N/A
Side
---
Side: 4% (Hit 1)
Side SS: 7% (Feet, Hit 2)
Side WS: 5% (Legs, Hit 2)
Other Attacks
Grabs
Pummel: 1.3%
Up: 1% | 5%
Down: 3%|5%
Forward: 1% | 6%
Back: 7%
Air Grab
Air Grab: N/A
Air Grab SS: N/A
Air Grab WS: N/A
Dash Attack
Dash: 6%
Dash SS: N/A
Dash WS: 4%
Floor & Edge
Floor Forward: 6%
Floor Back: 7%
Floor Trip: 5%
Edge: 9%
Move Breakdown
Neutral
---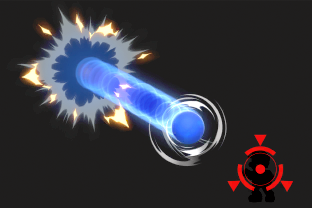 Homing Attack
Leaps into the air, then homes in on the nearest fighter if one is close enough.
Side
---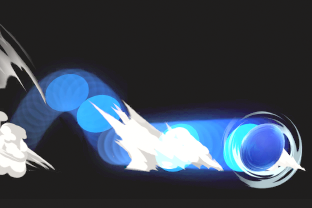 Spin Dash
rolls forward at high speed. Can be charged, redirected, and linked to other attacks.
Up
---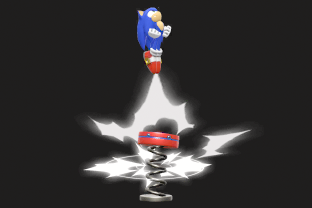 Spring Jump
Creates a spring and leaps up high. The spring sticks around if used on the ground.
Down
---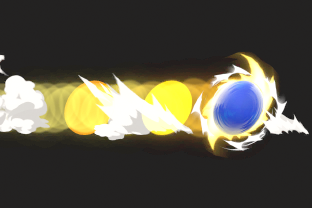 Spin Charge
Dashes forward rapidly. Can be powered up by repeatedly pressing the special-move button.