Damage Table for Sonic
Smash Attacks
Neutral
2% (Hit 1)
Neutral SS
1.5% (Hit 2)
Neutral WS
4% (Hit 3)
Up
5% (Hit 1)
Up SS
1% (Hits 2-7)
Up WS
3% (Hit 8)
Down
12%
Down SS
N/A
Down WS
N/A
Side
14%
Side SS
N/A
Side WS
N/A
Special Attacks
Neutral
7-20%
Neutral SS
N/A
Neutral WS
N/A
Up
4% (Spring)
Up SS
N/A
Up WS
N/A
Down
1.5-2.3% (Loop)
Down SS
4% (Last Hit)
Down WS
N/A
Side
7-10.9% (Dash)
Side SS
5% (Initial Jump)
Side WS
3% (Jump)
Air Attacks
Neutral
8%
Neutral SS
12%
Neutral WS
5%
Up
3% (Hit 1)
Up SS
8% (Hit 2)
Up WS
N/A
Down
8%
Down SS
N/A
Down WS
5-7%
Forward
0.8% (Hits 1-5)
Forward SS
3% (Hit 6)
Forward WS
N/A
Back
14%
Back SS
N/A
Back WS
10%
Tilt Attacks
Up
2% (Hit 1)
Up SS
6% (Hit 2)
Up WS
N/A
Down
6%
Down SS
N/A
Down WS
N/A
Side
4% (Hit 1)
Side SS
7% (Feet, Hit 2)
Side WS
5% (Legs, Hit 2)
Other
Pummel
1.3%
Up Throw
1% | 5%
Down Throw
3%|5%
Forward Throw
1% | 6%
Back Throw
7%
Floor Forward
6%
Floor Back
7%
Floor Trip
5%
Edge
9%
Dash
6%
Dash SS
N/A
Dash WS
4%
Air Grab
N/A
Air Grab SS
N/A
Air Grab WS
N/A
Special Move Breakdowns
Homing Attack
Leaps into the air, then homes in on the nearest fighter if one is close enough.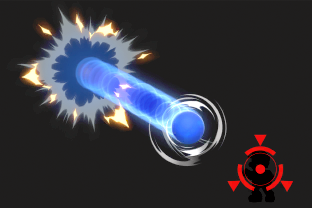 Spin Dash
rolls forward at high speed. Can be charged, redirected, and linked to other attacks.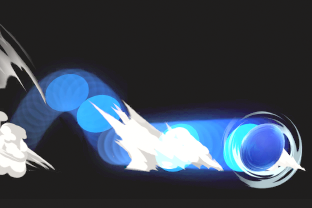 Spring Jump
Creates a spring and leaps up high. The spring sticks around if used on the ground.