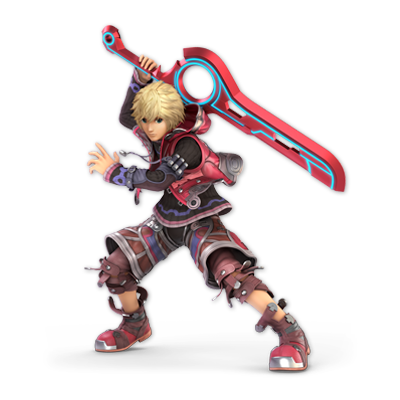 Shulk
Middleweight
Xenoblade
Damage Table for Shulk
Smash Attacks
Neutral
---
Neutral: 2% (Hit 1)
Neutral SS: 1.5% (Hit 2)
Neutral WS: 5%|4.1% (Clean|Late)
Up
---
Up: 4.5% (Hit 1)
Up SS: 13.5% (Hit 2)
Up WS: N/A
Down
---
Down: (See Below)
Down SS: N/A
Down WS: N/A
Side
---
Side: 5.5% (Hit 1)
Side SS: 13% (Hit 2: Blade)
Side WS: 11.5% (Hit 2: Beam)
Special Attacks
Neutral
---
Neutral: (See Below)
Neutral SS: N/A
Neutral WS: N/A
Up
---
Up: 5% (Hit 1: Beam)
Up SS: 6% (Hit 1: Blade)
Up WS: 5.5% (Hit 2)
Down
---
Down: (10% Minimum)
Down SS: (13% Minimum: Forward)
Down WS: N/A
Side
---
Side: 10% (Blade)
Side SS: 14%|16% (Back: Beam|Blade)
Side WS: 9% (Beam)
Air Attacks
Neutral
---
Neutral: 7.5% (Beam)
Neutral SS: 8.5% (Blade)
Neutral WS: N/A
Up
---
Up: 5.5% (Hit 1)
Up SS: 10.5% (Hit 2: Blade)
Up WS: 8% (Hit 2: Beam)
Down
---
Down: 7.5%|6% (Hit 1: Blade|Beam)
Down SS: 11.5%|10.5% (Hit 2: Blade|Beam)
Down WS: N/A
Forward
---
Forward: 6.5% (Beam)
Forward SS: 8% (Blade)
Forward WS: N/A
Back
---
Back: 8.5% (Beam)
Back SS: 12.5% (Blade)
Back WS: N/A
Tilt Attacks
Up
---
Up: 9% (Beam)
Up SS: 10% (Blade)
Up WS: N/A
Down
---
Down: 7.5% (Beam)
Down SS: 9.5% (Blade)
Down WS: N/A
Side
---
Side: 12% (Beam)
Side SS: 13.5% (Blade)
Side WS: N/A
Other Attacks
Grabs
Pummel: 1.2%
Up: 3% | 4%
Down: 3% | 4%
Forward: 3% | 5%
Back: 3% | 6%
Air Grab
Air Grab: N/A
Air Grab SS: N/A
Air Grab WS: N/A
Dash Attack
Dash: 11% (Beam)
Dash SS: 12.5% (Blade)
Dash WS: N/A
Floor & Edge
Floor Forward: 7%
Floor Back: 7%
Floor Trip: 5%
Edge: 7%
Move Breakdown
Neutral
---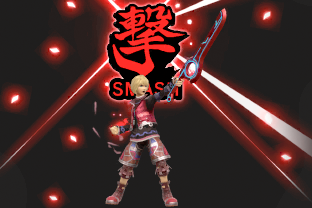 Monado Arts
Switches Arts-each has a different advantage. Can be switched by holding or pressing repeatedly.
Side
---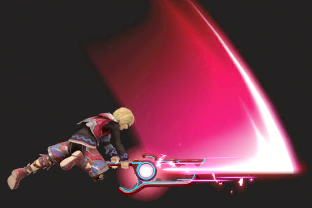 Back Slash
Leaps forward and delivers a powerful slash. Deals massive damage to an enemy attacked from behind.
Up
---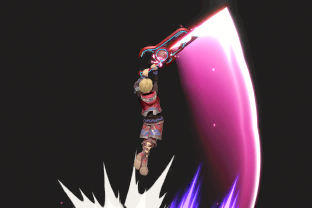 Air Slash
Lifts enemies into the air with a rising slash. Can be followed up with a midair strike.
Down
---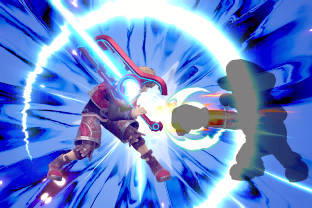 Vision
Evades an incoming enemy attack and delivers a swift counterattack.