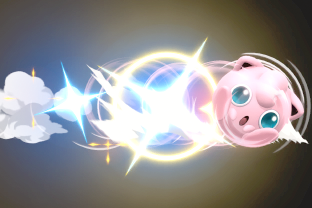 Rollout
Charges up a rolling attack that can reach incredible speeds. Can change direction while rolling.
Does considerable shield damage, but leaves Jigglypuff extremely vulnerable in many situations. The rebound off a player after a hit can result in bad positions, especially in the air, and is vulnerable to perfect shields.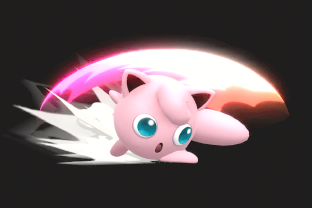 Pound
Steps forward and slaps opponents so hard they fly straight into the air.
Has a long-lasting hit box that doesn't lose power, making it fairly effective. Does considerable shield damage and hit stun, and can be used in the air for sideways momentum as a recovery option.