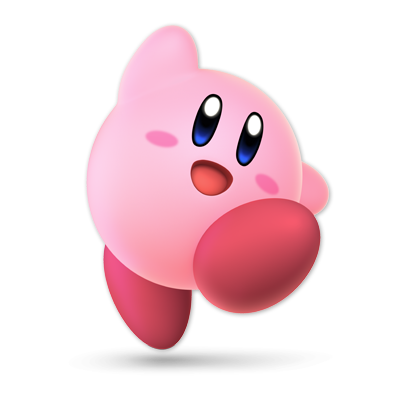 Kirby
Featherweight
Kirby
Damage Table for Kirby
Smash Attacks
Neutral
---
Neutral: 1.8% (Hit 1)
Neutral SS: 1.6% (Hit 2)
Neutral WS: 0.2%, 3% (Loop, Last)
Up
---
Up: 14%|13%
Up SS: 15%|14%
Up WS: 13%|12%
Down
---
Down: 14%
Down SS: N/A
Down WS: 10%
Side
---
Side: 15%
Side SS: N/A
Side WS: 11%
Special Attacks
Neutral
---
Neutral: 10% (Swallow)
Neutral SS: 6% (Spit)
Neutral WS: N/A
Up
---
Up: 5%|2% (Jump)
Up SS: 5% (Landing)
Up WS: 6% (Shock wave)
Down
---
Down: 18% (Impact)
Down SS: N/A
Down WS: 14% (Shock wave)
Side
---
Side: 16-19% (Uncharged)
Side SS: 28-35% (Full Charge)
Side WS: N/A
Air Attacks
Neutral
---
Neutral: 6-8%
Neutral SS: 10%
Neutral WS: 4%
Up
---
Up: 9%
Up SS: N/A
Up WS: N/A
Down
---
Down: 1.3% (Hits 1-5)
Down SS: 2% (Hit 6)
Down WS: 2% (Landing)
Forward
---
Forward: 4% (Hit 1)
Forward SS: 3% (Hit 2)
Forward WS: 5% (Hit 3)
Back
---
Back: 13%
Back SS: N/A
Back WS: 8%
Tilt Attacks
Up
---
Up: 5%
Up SS: N/A
Up WS: 4%
Down
---
Down: 6%
Down SS: N/A
Down WS: N/A
Side
---
Side: 8%
Side SS: N/A
Side WS: 7% (Tip)
Other Attacks
Grabs
Pummel: 1%
Up: 10%|7%
Down: 10%|2%
Forward: 5%
Back: 8%
Air Grab
Air Grab: N/A
Air Grab SS: N/A
Air Grab WS: N/A
Dash Attack
Dash: 9%
Dash SS: 12%
Dash WS: 6%
Floor & Edge
Floor Forward: 7%
Floor Back: 7%
Floor Trip: 5%
Edge: 9%
Move Breakdown
Neutral
---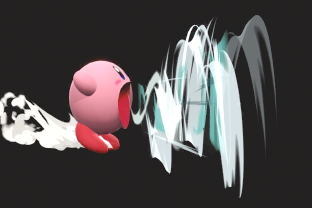 Inhale
Inhales opponents. Can then copy opponent's ability or spit them out as a star.
Copying an opponent's ability will grant the move a 1.2x multiplier. Can be used to carry opponents off the edge as a kill option. Inhaled projectiles will recover percentage, and large projectiles can be spat out as a star.
Side
---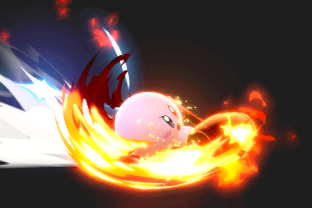 Hammer Flip
Delivers a powerful hammer attack that can launch foes. Dangerous when fully charged.
Kirby's strongest attack, but with considerable startup and end lag, and a small hit box, has limited usage. Incredible KO potential, a well timed hammer can turn a game around. Deals recoil damage when fully charged.
Up
---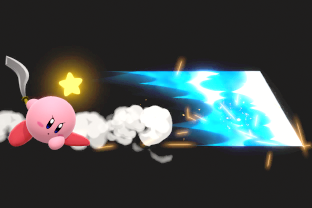 Final Cutter
Jumps high into the air, striking on the way up and on the way down. Creates a shock wave when landing.
Can meteor smash on descent, making it great near the edge. The projectile can be used to stop an opponent's advance, or to setup a combo. A decent, but predictable recovery option. Can hit from below a platform when recovering.
Down
---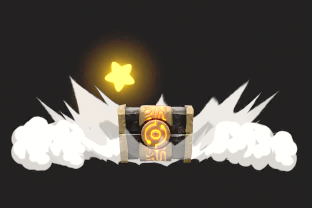 Stone
Turns into a heavy object and plummets downward, taking no damage while transformed.
Strong damage output, shield damage and KO potential. Can be cancelled midair to psyche out opponents. Grounded version is a semi-spike. Can be grabbed by opponents.