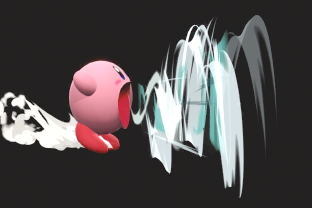 Inhale
Inhales opponents. Can then copy opponent's ability or spit them out as a star.
Copying an opponent's ability will grant the move a 1.2x multiplier. Can be used to carry opponents off the edge as a kill option. Inhaled projectiles will recover percentage, and large projectiles can be spat out as a star.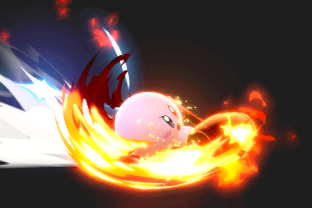 Hammer Flip
Delivers a powerful hammer attack that can launch foes. Dangerous when fully charged.
Kirby's strongest attack, but with considerable startup and end lag, and a small hit box, has limited usage. Incredible KO potential, a well timed hammer can turn a game around. Deals recoil damage when fully charged.