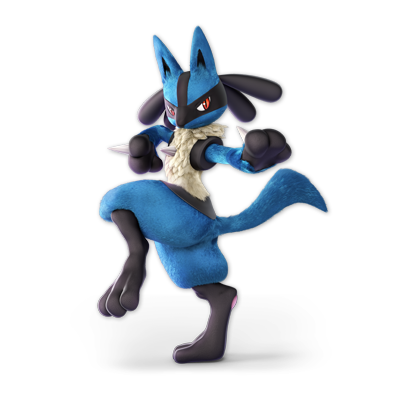 Lucario
Middleweight
Pokémon
Damage Table for Lucario
Smash Attacks
Neutral
---
Neutral: 2.5% (Hit 1)
Neutral SS: 2% (Hit 2)
Neutral WS: 3% (Hit 3)
Up
---
Up: 4% (Hit 1)
Up SS: 14% (Hit 2)
Up WS: 9% (Late, Hit 2)
Down
---
Down: 14%
Down SS: N/A
Down WS: N/A
Side
---
Side: 16%
Side SS: N/A
Side WS: 13%
Special Attacks
Neutral
---
Neutral: 6.9-17.2% (Sphere)
Neutral SS: 0.6% (Charge Loop)
Neutral WS: N/A
Up
---
Up: 6% (Dash)
Up SS: 4% (Impact)
Up WS: N/A
Down
---
Down: 12.5%
Down SS: N/A
Down WS: N/A
Side
---
Side: 11.8%|5.4% (Blast, Close|Far)
Side SS: 13% (Throw)
Side WS: 10% (Throw Collateral)
Air Attacks
Neutral
---
Neutral: 8% (Hit 1)
Neutral SS: 6% (Hit 2)
Neutral WS: N/A
Up
---
Up: 11%
Up SS: N/A
Up WS: 6%
Down
---
Down: 5% (Hit 1)
Down SS: 6% (Hit 2)
Down WS: N/A
Forward
---
Forward: 6%
Forward SS: N/A
Forward WS: N/A
Back
---
Back: 14%
Back SS: N/A
Back WS: 13%
Tilt Attacks
Up
---
Up: 5%
Up SS: 6% (Foot)
Up WS: N/A
Down
---
Down: 5%
Down SS: N/A
Down WS: N/A
Side
---
Side: 4% (Hit 1)
Side SS: 6% (Hit 2)
Side WS: N/A
Other Attacks
Grabs
Pummel: 1.3%
Up: 5% | 6%
Down: 7%
Forward: 5% | 3%
Back: 10%
Air Grab
Air Grab: N/A
Air Grab SS: N/A
Air Grab WS: N/A
Dash Attack
Dash: 8.5%
Dash SS: 10%
Dash WS: 7%
Floor & Edge
Floor Forward: 7%
Floor Back: 7%
Floor Trip: 5%
Edge: 9%
Move Breakdown
Neutral
---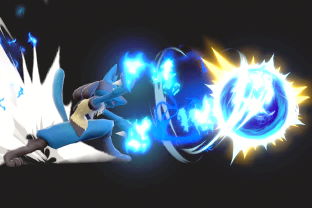 Aura Sphere
Charges a ball of energy that can damage foes even while powering up. Pressing again launches it.
Side
---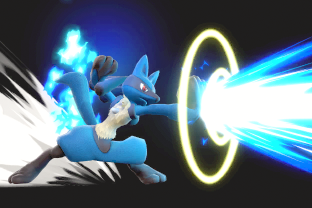 Force Palm
Unleashes concentrated energy with a powerful punch. Grabs enemies if they're close enough.
Up
---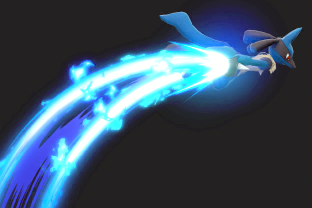 Extreme Speed
Dashes through the air and attacks at the end. Can swerve midflight with directional input.
Down
---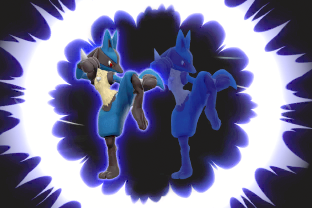 Double Team
Prepares for an incoming attack, and counterattacks with a sliding kick if struck.