---
Damage Table for Falco
Smash Attacks
Neutral
Neutral SS
Neutral WS
1.5% (Hit 1)
1.5% (Hit 2)
0.3%|3% (Loop, Last)
4% (Hit 1)
13% (Hit 2)
N/A
15% (Feet)
12% (Legs)
N/A
Special Attacks
Neutral
Neutral SS
Neutral WS
2% (Charge, Loop)
3% (Tackle, Start)
2% (Tackle, Loop)
5% (Reflector)
1.2x Reflection
N/A
Air Attacks
Neutral
Neutral SS
Neutral WS
3% (Hit 1)
2% (Hit 2-3)
4% (Hit 4)
Forward
Forward SS
Forward WS
1% (Hits 1-5)
4% (Hit 6)
3% (Landing)
Tilt Attacks
3.5% (Hit 1)
4% (Hit 2)
2.7% (Hit 1 WS)
12% (Mid)
13% (Near)
10.5% (Far)
Other
Pummel
Up Throw
Down Throw
Forward Throw
Back Throw
1.2%
4% | 4%
2% | 3%
4% | 3%
6% | 3%
Air Grab
Air Grab SS
Air Grab WS
Floor Forward
Floor Back
Floor Trip
Edge
Special Move Breakdowns
---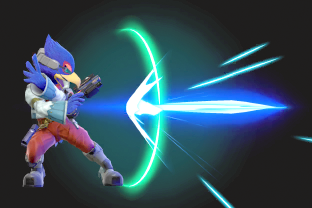 Blaster
Fires Blaster shots less rapidly than Fox, but his make enemies flinch.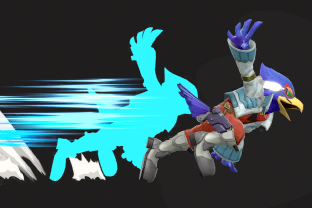 Falco Phantasm
Dashes forward with incredible speed. Hit an airborne opponent to meteor them downward.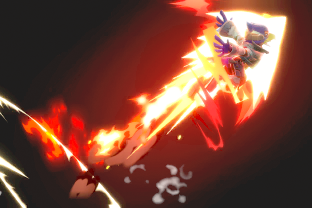 Fire Bird
Wraps himself in flame, and dashes through the air in the direction the control stick is tilted.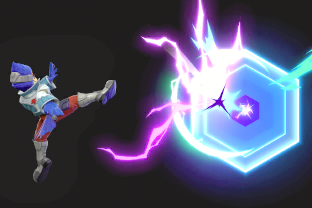 Reflector
Kicks out an energy shield that reflects projectiles and deals damage.