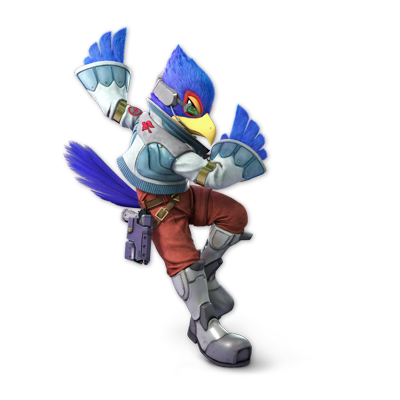 Falco
Featherweight
Star Fox
Damage Table for Falco
Smash Attacks
Neutral
---
Neutral: 1.5% (Hit 1)
Neutral SS: 1.5% (Hit 2)
Neutral WS: 0.3%|3% (Loop, Last)
Up
---
Up: 4% (Hit 1)
Up SS: 13% (Hit 2)
Up WS: N/A
Down
---
Down: 15% (Feet)
Down SS: 12% (Legs)
Down WS: N/A
Side
---
Side: 16%
Side SS: N/A
Side WS: 12%
Special Attacks
Neutral
---
Neutral: 3%
Neutral SS: N/A
Neutral WS: N/A
Up
---
Up: 2% (Charge, Loop)
Up SS: 3% (Tackle, Start)
Up WS: 2% (Tackle, Loop)
Down
---
Down: 5% (Reflector)
Down SS: 1.2x Reflection
Down WS: N/A
Side
---
Side: 7% (Ground)
Side SS: 6% (Air)
Side WS: N/A
Air Attacks
Neutral
---
Neutral: 3% (Hit 1)
Neutral SS: 2% (Hit 2-3)
Neutral WS: 4% (Hit 4)
Up
---
Up: 9%
Up SS: N/A
Up WS: N/A
Down
---
Down: 13%
Down SS: N/A
Down WS: 8%
Forward
---
Forward: 1% (Hits 1-5)
Forward SS: 4% (Hit 6)
Forward WS: 3% (Landing)
Back
---
Back: 13%
Back SS: N/A
Back WS: 7%
Tilt Attacks
Up
---
Up: 3.5% (Hit 1)
Up SS: 4% (Hit 2)
Up WS: 2.7% (Hit 1 WS)
Down
---
Down: 12% (Mid)
Down SS: 13% (Near)
Down WS: 10.5% (Far)
Side
---
Side: 6%
Side SS: N/A
Side WS: N/A
Other Attacks
Grabs
Pummel: 1.2%
Up: 4% | 4%
Down: 2% | 3%
Forward: 4% | 3%
Back: 6% | 3%
Air Grab
Air Grab: N/A
Air Grab SS: N/A
Air Grab WS: N/A
Dash Attack
Dash: 9%
Dash SS: N/A
Dash WS: 6%
Floor & Edge
Floor Forward: 7%
Floor Back: 7%
Floor Trip: 5%
Edge: 9%
Move Breakdown
Neutral
---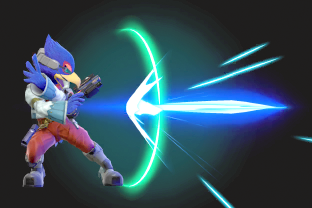 Blaster
Fires Blaster shots less rapidly than Fox, but his make enemies flinch.
Side
---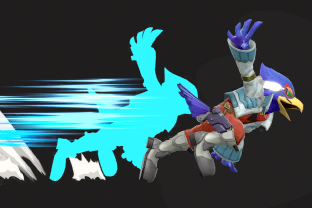 Falco Phantasm
Dashes forward with incredible speed. Hit an airborne opponent to meteor them downward.
Up
---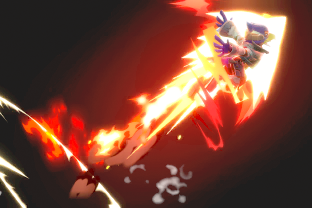 Fire Bird
Wraps himself in flame, and dashes through the air in the direction the control stick is tilted.
Down
---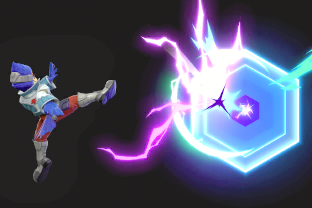 Reflector
Kicks out an energy shield that reflects projectiles and deals damage.