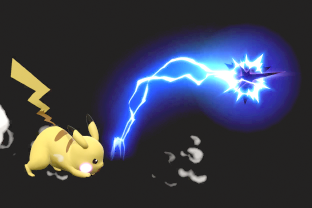 Thunder Jolt
Sends a ball of electricity bouncing along the stage.
An excellent projectile that deals decent damage, moves quickly, and can be used repeatedly. Sticks to the map or platforms, and can be used to stop an opponents approach, setup combos, gimp recoveries, and more.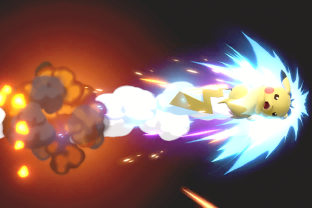 Skull Bash
Charges up a flying headbutt.
Decent recovery option, as it has a hit box protecting it, good horizontal distance, and can sweet spot the ledge. Great for punishing shield breaks, but has considerable end lag.