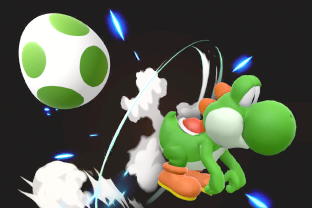 Egg Lay
Grabs the opponent with a tongue attack, swallows them, and traps them in an egg.
The opponent stays trapped longer the more damage they have. Can be used to trap opponents, forcing them to take major damage from an incoming charge attack or combo. Can also be used on the edge for a kill option.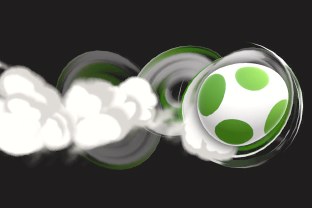 Egg Roll
Turns into an egg and rolls into enemies. Can jump once while in the egg.
A move with limited options, Yoshi's Egg Roll is predictable, slow, has considerable end lag, and bears no armour or disjoints. Should be used with caution.