---
Damage Table for Squirtle
Smash Attacks
Neutral
Neutral SS
Neutral WS
2% (Hit 1)
1.5% (Hit 2)
4% (Hit 3)
3% (Ground)
12%|13% (Early|Clean)
8-9%|10% (Late|Mid)
Special Attacks
Neutral
Neutral SS
Neutral WS
1.4% (Hits 1-7)
3% (Final)
N/A
Air Attacks
Neutral
Neutral SS
Neutral WS
1% (Hits 1-5)
4% (Final)
N/A
Forward
Forward SS
Forward WS
1% (Hits 1-5)
6% (Final)
N/A
Other
Pummel
Up Throw
Down Throw
Forward Throw
Back Throw
1%
2% | 5%
2% | 5%
2% | 6%
8%
Air Grab
Air Grab SS
Air Grab WS
Floor Forward
Floor Back
Floor Trip
Edge
Special Move Breakdowns
---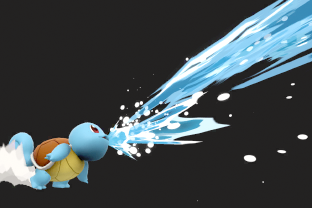 Water Gun
Spits water out at opponents. The more it has been charged, the more power it has to push opponents.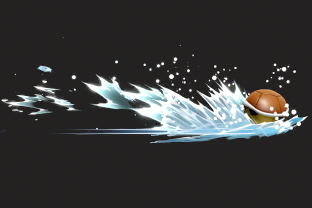 Withdraw
Hides in its shell and then tackles. Attacks can bounce this attack back, but won't hurt.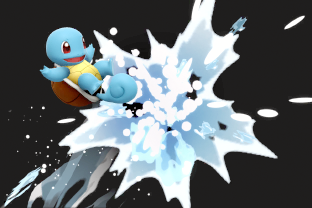 Waterfall
Rides a torrent of water, hitting opponents. Tilting left and right can adjust the rising angle.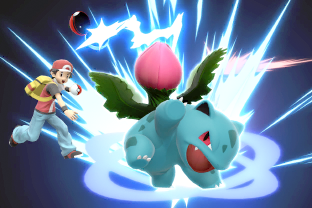 Pokemon Change
Switches to Ivysaur. Immune to damage initially, but become vulnerable if used repeatedly.