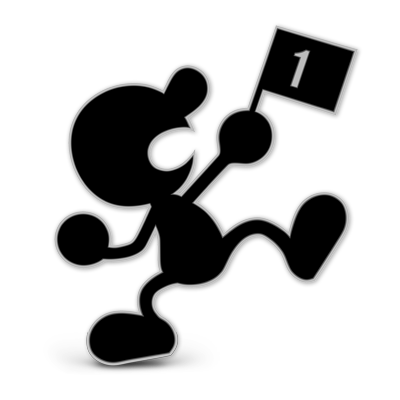 Mr. Game and Watch
Featherweight
Game and Watch
Damage Table for Mr. Game and Watch
Smash Attacks
Neutral
---
Neutral: 3% (First)
Neutral SS: 0.8% (Loop)
Neutral WS: 3% (Last)
Up
---
Up: 16%
Up SS: N/A
Up WS: N/A
Down
---
Down: 13% (Body)
Down SS: 15% (Hammers)
Down WS: N/A
Side
---
Side: 14% (Handle)
Side SS: 18% (Flame)
Side WS: N/A
Special Attacks
Neutral
---
Neutral: 5% (Food)
Neutral SS: 8% (Frying Pan)
Neutral WS: N/A
Up
---
Up: 3% (Trampoline, Firemen)
Up SS: 6% (Ascent)
Up WS: N/A
Down
---
Down: 16%
Down SS: 48%
Down WS: N/A
Side
---
Side: Varies
Side SS: (See Below)
Side WS: N/A
Air Attacks
Neutral
---
Neutral: 3% (Hits 1-3)
Neutral SS: 4% (Hit 4)
Neutral WS: N/A
Up
---
Up: 1.8% (Hits 1-5)
Up SS: 3% (Hit 6)
Up WS: N/A
Down
---
Down: 11% (Key)
Down SS: 3.5% (Landing)
Down WS: N/A
Forward
---
Forward: 3% (Bomb)
Forward SS: 12% (Explosion)
Forward WS: N/A
Back
---
Back: 2% (Hits 1-3)
Back SS: 3% (Hit 4)
Back WS: N/A
Tilt Attacks
Up
---
Up: 7% (Hits 1-2)
Up SS: N/A
Up WS: N/A
Down
---
Down: 9%
Down SS: N/A
Down WS: N/A
Side
---
Side: 10% (Body)
Side SS: 12% (Chair)
Side WS: 6%
Other Attacks
Grabs
Pummel: 1.3%
Up: 12%
Down: 4%
Forward: 8%
Back: 8%
Air Grab
Air Grab: N/A
Air Grab SS: N/A
Air Grab WS: N/A
Dash Attack
Dash: 10%
Dash SS: N/A
Dash WS: 6.5%
Floor & Edge
Floor Forward: 7%
Floor Back: 7%
Floor Trip: 5%
Edge: 9%
Move Breakdown
Neutral
---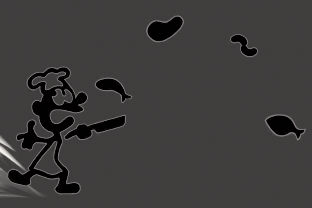 Chef
Flings inedible food from a frying pan. Up to five things can be flung with repeated button presses.
Side
---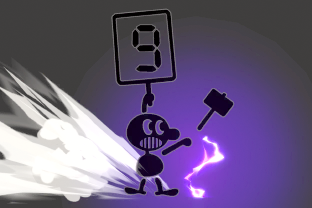 Judge
Swings his hammer. The power changes depending on the number displayed.
Up
---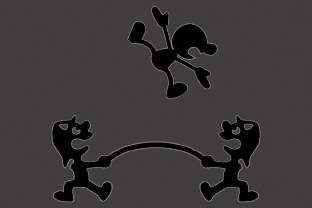 Fire
Launches into the air and opens a parachute, allowing him to glide down.
Down
---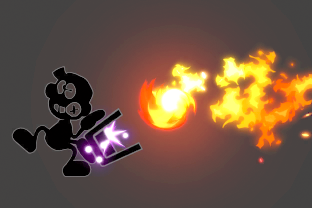 Oil Panic
Collects projectiles in a bucket, or reflects projectiles he cannot collect. Tosses oil when the bucket is full!