---
Damage Table for Mii Swordfighter
Smash Attacks
Neutral
Neutral SS
Neutral WS
3% (Hit 1)
3% (Hit 2)
5% (Hit 3)
4% (Hit 1)
3% (Hit 2)
7% (Hit 3)
12% (Front)
15% (Back)
N/A
15% (Blade)
16% (Tip)
14% (Hilt)
Special Attacks
Neutral
Neutral SS
Neutral WS
Varies by Move
(See Below)
N/A
Varies by Move
(See Below)
N/A
Varies by Move
(See Below)
N/A
Varies by Move
(See Below)
N/A
Air Attacks
Neutral
Neutral SS
Neutral WS
1.5% (Hits 1-5)
5% (Hit 6)
N/A
Forward
Forward SS
Forward WS
3% (Hit 1)
3% (Hit 2)
5% (Hit 3)
Other
Pummel
Up Throw
Down Throw
Forward Throw
Back Throw
1.3%
2% | 3%
2% | 2%
3% | 3%
3% | 3%
Air Grab
Air Grab SS
Air Grab WS
Floor Forward
Floor Back
Floor Trip
Edge
Special Move Breakdowns
---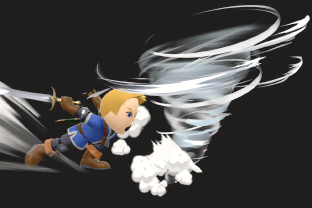 Gale Strike
Launches a tornado with a blade technique, tossing opponents upward. Gradually loses strength.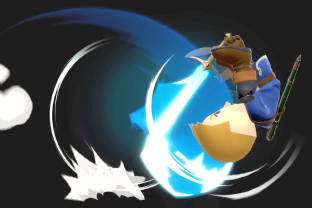 Airborne Assault
Jumps forward and slashes any opponent in the way. Bounces backward if blocked by a shield.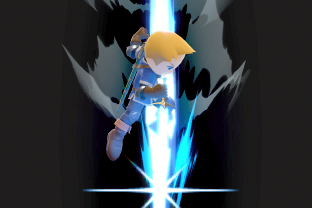 Stone Scabbard
Jumps high and follows up with a firm downward strike.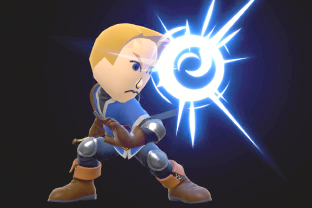 Blade Counter
Counters an attack. The strength of the strike depends on the foe's attack.