---
Damage Table for Wii Fit Trainer
Smash Attacks
Neutral
Neutral SS
Neutral WS
2% (Hit 1)
2% (Hit 2)
3% (Hit 3)
15% (Arms)
18% (Hands)
8%|11% (Arms|Hands)
14% (Body)
15.5% (Arms)
N/A
Special Attacks
Neutral
Neutral SS
Neutral WS
5% (Uncharged)
21% (Full Charge)
N/A
15% (Headbutt)
8.8-12.3% (Ball)
N/A
Air Attacks
Neutral
Neutral SS
Neutral WS
5% (Hit 1)
9% (Hit 2)
N/A
13% (Ground)
14% (Air)
10%
Forward
Forward SS
Forward WS
10% (Leg)
12% (Arm)
6%|7.5% (Arm|Leg)
9%|11% (Body|Legs)
13.5% (Feet)
6%
Other
Pummel
Up Throw
Down Throw
Forward Throw
Back Throw
1.3%
8%
7%
3% | 7%
3% | 6%
Air Grab
Air Grab SS
Air Grab WS
Floor Forward
Floor Back
Floor Trip
Edge
Special Move Breakdowns
---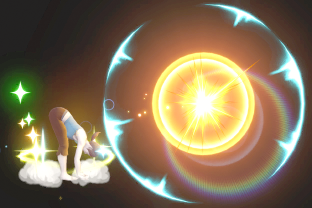 Sun Salutation
Charges a ball of energy. A second button press launches it. Heals slightly when fully charged.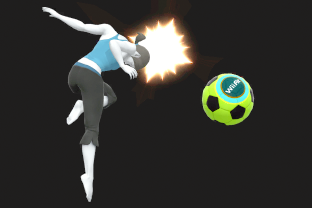 Header
Heads a soccer ball at opponents. A second button press heads the soccer ball early.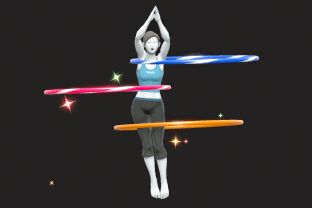 Super Hoop
Gyrates into the air, striking opponents. Floating is possible with rapid button presses.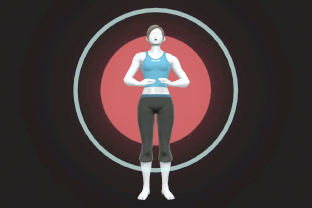 Deep Breathing
Inhales deeply. Can heal, boost movement, and increase launch power with good timing.